War and Peace (in Hungary)
By Karyn Eisler
Karyn Eisler is a Vancouver-based writer, cross-disciplinary artist, sociologist, and faculty member at Langara, The College of Higher Learning. A 2011 Best of the Net nominee, her stories, poems, images, and collaborations have appeared in a variety of anthologies and journals.
By Merlin Flower
Merlin Flower is a writer and an artist.
​
Hearts
By Cathrine Lødøen
Cathrine Lødøen lives in Norway. Her work has appeared in The Blue Print Review, All things girl, Oprah's Breathing Space, In Our Own Words: Generation X, Ed M. P. Weaver.
By Lindsey Miller
Lindsey Miller is a printmaker who currently lives in Incheon, South Korea, teaching English. Her hobbies include printmaking, writing, and running.
​
Redundancy and the Royal Family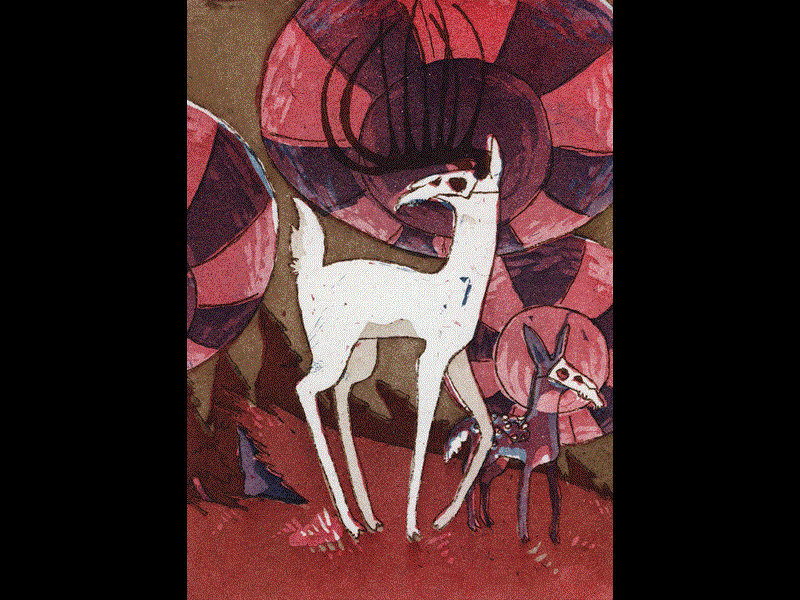 Horse, Mule, Tied
By Colleen Purcell
Colleen Purcell is a photographer living in Santiago, Chile. Her photos have appeared in Off the Coast, The Meadowland Review, Anderbo, Subliminal Interiors, KenAgain, and a few other publications.
​
Twisted Maze: Graz, Austria, Mission San Juan Bautista: California, Old Miner's Cabin: Rattlesnake Gulch, California
By Emily Strauss
​
Emily Strauss is usually a poet but she carries a camera too on her travels and tries to capture unusual building features.
By Michael K. White
As one half of the semi-legendary playwriting team Broken Gopher Ink, Michael K. White spent his youth tricking and fooling producers into investing their dirty money in his lurching, lumbering plays. His low cholesterol mega monologue play, My Heart And the Real World ran for almost two years in New York City, his story 13 Halloweens was chosen as one of the ten best stories published in 2006 by the super cool folks at Story South. In 2010 My Apartment a "micro-novel" was published by Blueprint Press. A shy, humble man who lives with the cows in Colorado, White, a frequently published, deeply scarred veteran of the tragic and furious litmag scene of the 80s, is now content to live in solitude with his debts and addictions. Recently he was unpleasantly surprised to find an extended family of black and yellow snakes living inside the crack between the steps and his house. He found this out the hard way. You can learn more about Michael here.